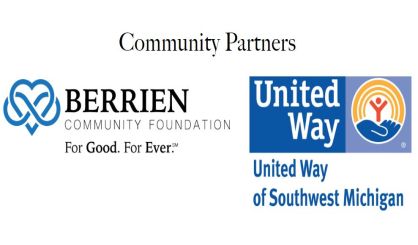 The Southwest Michigan Cares Fund has raised nearly $900,000 since it was created in March to help residents in need during the COVID-19 pandemic. Berrien Community Foundation President Lisa Cripps-Downey tells WSJM News the fund is still in Phase One, helping people with emergency needs.
"Families are really struggling right now for just their basic needs," Cripps-Downey said. "We have a lot of food pantries that are serving twice the families that they were prior to the COVID-19 outbreak. We've been doing a lot of grants to food pantries and places that are delivering meals to our seniors."
Cripps-Downey says donations have come from corporate sources, individuals, and the BCF and United Way of Southwest Michigan, the two agencies that organized the fund. Local United Way President Anna Murphy says Phase Two of the fund could start next week. That's the recovery phase, aimed at helping people with things like back rent and mortgage payments.
"We anticipate, once we start doing more in the recovery phase, we're going to see larger grants go out and we're probably going to see it deplete more quickly because those needs are going to be bigger."
Donations have ranged from $5 to $100,000, like one that came in last week from the Schalon Foundation. Murphy says you can contribute to the fund at SouthwestMichiganCares.org. It provides grants to the non-profits that work directly with people in need, so far distributing nearly $200,000.