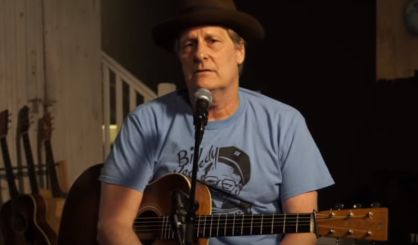 Actor Jeff Daniels is headed to the National Baseball Hall of Fame in a way. During a solo acoustic concert livestreamed from his Purple Rose Theatre in Chelsea, outside of Ann Arbor, Daniels said he'd had a lot of feedback to the tribute song he wrote for Detroit Tigers legend and his boyhood hero Al Kaline. There was one email, however, that really caught his eye.
"The Baseball Hall of Fame. They want the original lyrics," said Daniels. "So I said how much? No, I didn't, I didn't. I sent it, I couldn't believe it.
"It will be part of Al Kaline's display, I'm told, or whatever it is they do with it," added Daniels. "It was an honor for them to ask for them, and I couldn't get it in to an envelope and in the mail fast enough."
Daniels has written several songs about his love for the Tigers over the years, including one in 2006 when the team won the American League pennant for the first time in 22 seasons. When not in Los Angeles or New York for acting gigs, he still makes his home in southeast Michigan.