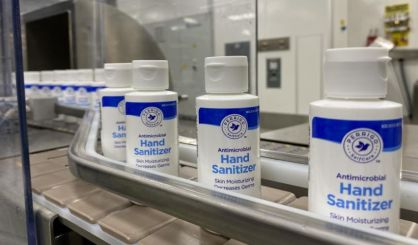 The city of Benton Harbor continues distributing personal protective equipment to residents. Mayor Marcus Muhammad said during a virtual meeting of the city commission on Monday staff and elected officials have been going to housing developments to hand out the PPE.
"We've given out more than 1,000 masks at the Fidelity building, Harbor Bluff, Buss projects, Thurgood Marshall, River Terrace high rise," Muhammad said. "Tomorrow we'll cover the entire Cogic. There are 72 scattered Hope Six houses. All 72 will be covered as well."
Muhammad said there are a total of 172 units at the Cogic Village Apartments, and each will get at least three masks, hand sanitizer, and gloves. He urged city commissioners to get out in their wards to make sure everyone is supplied.
Comments