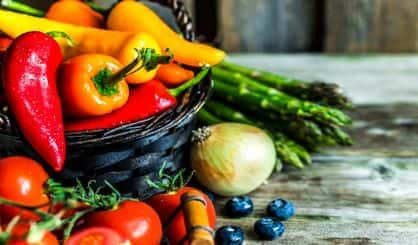 One thing that's now up and running each weekend is the St. Joseph Farmers Market. St. Joseph Today's Amy Zapal tells WSJM News they started the market on June 6, and people have been responding well.
"We've got about 20, maybe 27 different booths at the farmers market," Zapal said. "Most of them are returning, but every year we have a couple new ones. So we have these long relationships with the vendors and the farmers, and it's wonderful to see them again."
Zapal says COVID-19 has prompted some changes at the market at Lake Bluff Park to make more room for social distancing.
"It used to be just on the south side of the stairs. This year, we are putting it only on the west side of the sidewalk, and it extends from the gazebo all the way past to the north side of the stairs."
Vendors are asked to wear masks, and Zapal has noticed people social distancing, which she says is encouraging. All of the sellers are local, and Zapal says the market offers something for everyone, with fresh produce, pastries, honey, ice cream, meat, and more. The market is held every Saturday from 9 a.m. to 2 p.m. They will continue through October 10.