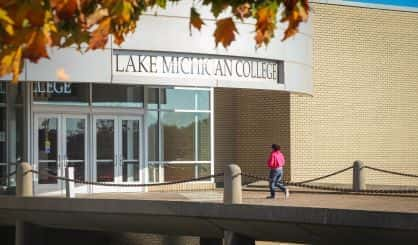 A budget for the next academic year has been approved by the Lake Michigan College Board of Trustees. LMC President Trevor Kubatzke tells WSJM News with major state cuts expected in the fall due to COVID-19, college leadership had to make cuts based on estimates. The budget started out with a $3.5 million deficit, and ended with a $1.6 million deficit.
"We scoured every budget," Kubatzke said. "We canceled out of state travel. We went to our unions and they partnered with us to have reductions in their contracts. As an example, our faculty are going to forgo their 2% pay increase this year as well as their professional development funds. Every employee of the college will choose a week of furlough, and then spring break, if needed, will be a week of furlough for the college."
Kubatzke says the college's rainy day fund, or fund balance, will cover the $1.6 million deficit. The fund has around $10 million or $11 million. He says the budget will likely have to be adjusted multiple times as LMC learns more from Lansing through the fall. The college also expects enrollment to be affected by the pandemic, another factor that won't be completely understood until that time.