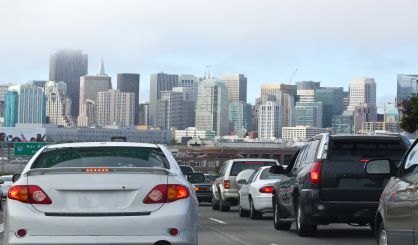 For obvious reasons, fewer of us will be traveling this summer. AAA of Michigan spokesperson Adrienne Woodland tells WSJM News the auto club's travel forecast for the third quarter shows people being cautious.
"Americans will take about 700 million trips, based on economic indicators and state re-openings," Woodland said. "That number is down nearly 15% compared to July through September of 2019, and it's also the first decline in summer travel we've seen since 2009."
Looking at the national forecast, AAA expects travel by car to be the most common, although it's expected to be down by 3% since last year. Air, train, and cruise travel are expected to be down by much larger percentages. As for the regional forecast, Woodland says it mirrors the national.
"Overall, travel in that area is down almost 13%, and car travel is down 3% as well."
Woodland says bookings are down as everyone waits to see what happens next. The most common destinations include Denver, at number one and up from tenth place last summer, along with Los Angeles and Las Vegas. Woodland advises anyone traveling to be extra cautious and to check out AAA's map that shows what restrictions are in place and where. You can find it right here.