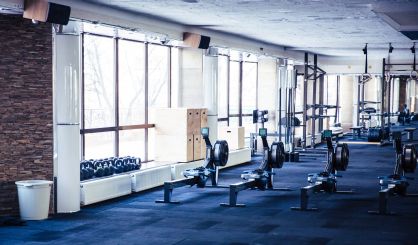 Gym owners and patrons are not happy after the U.S. Circuit Court of Appeals ruled three to nothing this week to grant an emergency stay sought by the governor, deciding fitness centers cannot re-open. U.S. District Judge Paul Maloney said last week that gyms could reopen at 12:01 a.m. Thursday. However, the governor's office filed an appeal. Attorney Scott Erskine, representing the gyms, said although he understands concerns, gyms are some of the cleanest places.
"They were really clean establishments before the pandemic, and they've been working really hard in pouring their very last dollars into making them even safer, and hopefully some day, the governor will find gyms as important as bars and hookah lounges and strip clubs," Erskine said.
The court ruled, "Enjoining the actions of elected state officials, especially in a situation where an infectious disease can and has spread rapidly, causes irreparable harm." Whitmer issued a statement late Wednesday, saying, "Today three Republican-appointed judges got it right: in the fight against a global pandemic, courts must give governors broad latitude to make quick, difficult decisions. The governor will continue to take the actions necessary to save lives." Erskine said gyms help people deal with both physical and mental health issues, something that's needed right now because of the ongoing pandemic.