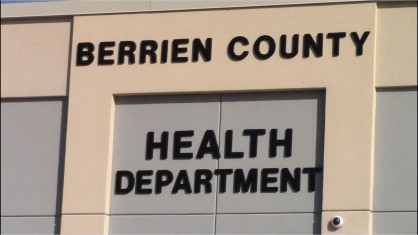 The COVID-19 situation in Berrien County has been looking good for the past week. Berrien County Health Department spokesperson Gillian Conrad tells WSJM News preventative actions being taken by people have made a difference.
"We have continued to see a declining trend in our numbers of new cases that we are reporting for each day," Conrad said. "In fact, this week we only added twelve new cases to our cumulative total. That is the lowest weekly accumulation since the pandemic began."
There were no additional coronavirus deaths in Berrien County this week, and no new cases identified in nursing homes. Conrad estimates two thirds of the county's COVID cases were in long-term care facilities. She also notes the percentage of tests coming back positive in Berrien County is down to 3% for this month, compared to more than 7% in May. The county had done more than 16,4000 tests for the coronavirus. Despite the good numbers lately, Conrad says with the Fourth of July coming up, everyone should be careful.
"We have to keep up with good hand hygiene, wearing face coverings, and keeping a distance from others when we can."
Conrad notes while Berrien County is doing well, there have been fresh outbreaks in some other areas of Michigan. One in Ingham County has been attributed to a single bar where people gathered. Conrad says that shows it is risky to gather in groups indoors. Meanwhile, the COVID-19 situation in some other states has become a major concern as Florida reported nearly 9,000 new cases for Friday alone.