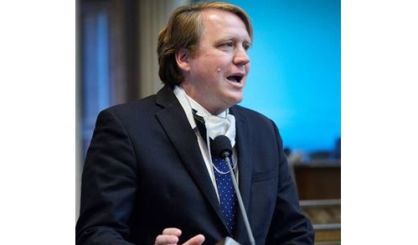 The Michigan Senate has approved a resolution from state Senator Aric Nesbitt to request that the auditor general conduct a financial and performance audit of the Unemployment Insurance Agency. Nesbitt tells WSJM News there have been too many Michiganders who have been unable to collect unemployment after losing their jobs because of the pandemic, and the unemployment agency could have done a better job dealing with the flood of claims.
"My office has been inundated, and I think if you talk to any legislative office, they've been inundated with hundreds, if not thousands, of constituents that are just desperate to at least have somebody pick up the phone there," Nesbitt said.
Nesbitt says the resolution asks the auditor general to identify recommendations to address organizational deficiencies.
"This is unprecedented. I understand that. But this is something where we've yet to see the urgency in terms of putting people and resources into the Unemployment Insurance Agency to process these claims."
Nesbitt said with so many other state workers laid off, the Unemployment Insurance Agency could have brought some of them in to help. The resolution was approved on a voice vote Thursday.