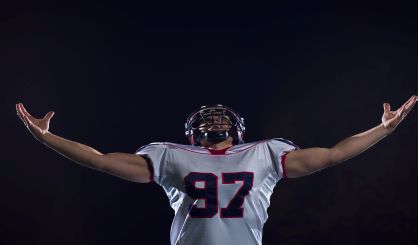 Governor Gretchen Whitmer has called on the Michigan High School Athletic Association to plan for the return of high school sports this fall in a safe manner. The plan could be to move some sports that allow for distancing to the fall, and to move sports that don't allow for much distancing to the spring of next year.
"I think it's important that we have the ability to give our kids some semblance of normalcy," Whitmer said. "I recognize how important a lot of athletics are to our kids' future as well, and we want to proceed safely."
Sports like football could be held later, while sports like tennis or golf could be held earlier. A decision from the High School Athletic Association is expected sometime between July 20 and July 25. Whether schools will reopen for in-person learning at all will depend on the COVID-19 situation in the fall. For in-person learning to be allowed, a given region will need to be in Phase 4, 5, or 6 of the MI Safe Start Plan.