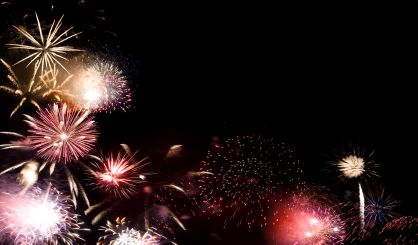 Those who plan to set off fireworks as they celebrate the nation's independence this Fourth of July are being asked to take care not to start wildfires. Michigan Department of Natural Resources wildfire prevention specialist Paul Rogers tells WSJM News hot and dry conditions in some parts of the state increase the risk. That's not so much the case around southwest Michigan, but he has some general safety tips.
"Do not shoot them into a wooded area, try to avoid fields, and just have a bucket of water handy," Rogers said. "Keep that around for fireworks that don't go off to make sure they won't go off, and then if they see a fire start, they can put it out quickly if they do just a little bit of prevention."
Rogers reminds everyone to check out their own local area's fireworks rules. He also notes aerial fireworks are not allowed in state parks.