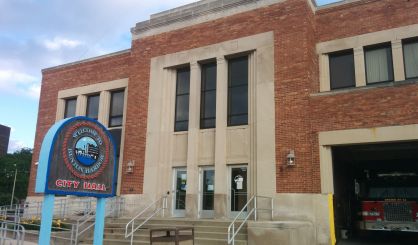 Benton Harbor City Commissioners have opted to bring trash collection in-house. After years of problems with contracted trash collecting services, the idea of bringing the entire thing in-house was floated at a meeting last month. During a Monday virtual meeting, the city commission formally approved the idea. Commissioner Ron Singleton was part of the study that determined the move is feasible.
"A lot of the pre-work is done already," Singleton said. "That's why time is of the essence to get going right now, and we believe that if we get going now, that everything would be all set prior to this current contract ending."
The commission instructed city staff to proceed with putting a plan together. The city's current trash hauler is Wecycle Industrial Sanitation, which has been caught up in legal problems. It's believed bringing garbage pick-up in-house would save the city money. The new model could be in place within 60 days.