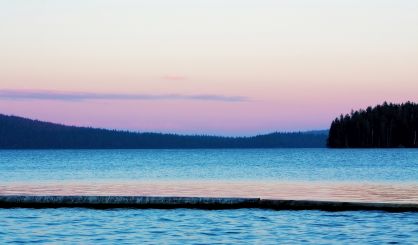 The Michigan Department of Health and Human Services is warning swimmers to watch out for potential PFAS foam in lakes and rivers. Spokesperson Lynn Sutfin tells WSJM News in areas there has been PFAS contamination in the water, that foam could appear.
"Regular foam that forms on water bodies due to dirt or friction or other things in the water tends to be a little discolord, maybe a little brown in color," Sutfin said. "However, PFAS foam is usually bright white, really light weight and kind of sticky, and it kind of tends to pile up like shaving cream and blow up on to the beach."
Sutfin says the danger is with incidental ingestion of such foam, making it a particular concern when it comes to young children. She recommends anyone who swims in a lake or river take a shower when they're finished. You can learn more about PFAS and PFAS foam right here.